INDUSTRIAL FORKLIFT TRUCK of COLORADO
IFT OFFERS SALES, RENTALS, PARTS, SERVICING AND FINANCING ON NEW & USED FORKLIFTS
Our new and used forklift dealers are proud to service the entire state of Colorado. Our network provides forklift sales in Denver, Colorado Springs, Boulder, Aurora, Fort Collins, Pueblo, Grand Junction, Aspen, Durango, Loveland, Lakewood and more. Our forklift sellers provide inventory and pricing to all customers. We encourage our customers to compare multiple forklift brands and models to find the best machines at the best prices. Our dealers will not only help you pick the best equipment for your job, but will help you find any safety equipment you need. Pneumatic and cushion tire forklifts are vital for the daily operation of our customers. When operating heavy machinery, safety should be a #1 concern for warehouse and operations managers. Our dealers can help you help you understand the best ways to avoid these accidents through tips and safety products. Check out our forklift store for any safety or training products your operations staff may need for safe warehouse operations.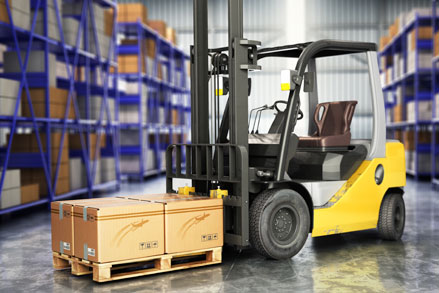 According to OSHA, there are 96,785 forklift related injuries and 85 fatalities that occur every year in the US. Many of these injuries and fatalities can be avoided with proper forklift training and operation practices. OSHA requires daily pre-shift inspections of all forklift before use. It is important for all forklift operators to run through their daily checklist before the beginning of the work day. Your warehouse managers may be interested in placing motion sensors on the front and backs of all forklift equipment to detect approaching objects such as pedestrians, warehouse staff, other equipment, etc. Different sensors can cause the forklift to react in different ways. Sensors with audio signals, warnings and flashing lights are available to warn forklift operators of oncoming objects. Other sensors are available that can slow down the unit to give the forklift driver enough time to react to the oncoming object and come to a complete stop. Some of our Colorado forklift dealerships offer systems that ensure the safety of forklift operators. These systems have has an LCD displays that showcase the OSHA safety checklist to ensure compliance with OSHA regulations for vehicle safety operation and inspection.
We highly recommend that safety and hazard signs be placed throughout your entire warehouse or facility to alert pedestrians and forklift operators of traffic or work zones. Our Colorado forklift dealers are available to work with you and your team to determine the appropriate equipment that fits the needs of your business and will provide you with safety tools to make your facility safe. All our our Colorado forklift dealers carries equipment that meets OSHA standards. If you would like additional safety features such as flashing lights, headlights or back-up beepers, our dealers can offer various solutions and often carry these accessories. Ergonomic features can be added to your forklift purchase such as adjustable seats, A/C and more.