Used Pallet Jacks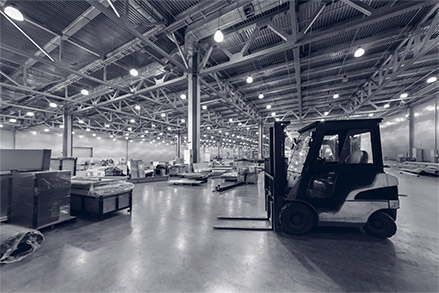 Are you looking to buy a used pallet truck? The Forklift Network has 170 dealers across North America including Canadian Provinces, and has thousands of used pallet jacks for sale. Pallet Jacks can be a great substitute or compliment to a conventional forklift. Pallet Jacks can be used for a variety of reasons, and can make every day business simple, easy, and fast.
One important benefit of a pallet jack includes protecting your back and neck from strains, and unsafe lifting and moving. Using a pallet jack for your lifting and moving needs saves strains, and is efficient in time and manpower. A used electric pallet truck comes in two main types: one you can ride on the back of, and one you can push or pull.
Used electric pallet trucks that enable a rider are commonly used for lower level pick-ups, and for their fast speed. Used electric pallet jacks are ideal for indoor use. A used electric pallet jack allows you to lift a load higher, and quicker than a manual pallet jack. Manual pallet jacks are meant to be pushed or pulled.
A typical pallet jack has a battery life of at least eight hours, and easily operates in forward and in reverse. Every pallet jack should have a safety manual attached to it, and it is very important to read through this before beginning operation. Whether you choose a pallet jack that is pushed or pulled, or one that you can ride on, the controls should be the same.
Typically the main directional control will be a handle in which you will twist for forward and reverse directions. This control should also be used for desired speed, twisting farther to go faster, or less to slow down.
The only time the brakes should be used is for a machine malfunction that is prohibiting the forklift to slow down. We now make it even easier to find exactly what you are looking for in your area. Instantly search online by filling out our easy request form, or call to speak with a Forklift Network associate at 877-327-7260.