Used Rough Terrain Forklifts
Are you looking to buy a used rough terrain forklift? The Forklift Network has 170 dealers across North America including Canadian Provinces, and has thousands of new and used all terrain forklifts for sale. Rough terrain forklifts are internal combustion engines powered with gas; diesel; or propane, and have large pneumatic tires filled with compressed air. They lift vertically straight up, or up and out using a telescopic boom. A telescopic boom can lift up to 10,000 pounds to a height up to 40 feet, and can reach out up to 25 feet. Some forklifts are designed using a single hydraulic cylinder, and some use two cylinders. These forklifts can drive under 8 foot passages, and come in two-wheel, four-wheel, and four-wheel crab steering (all wheels are able to turn).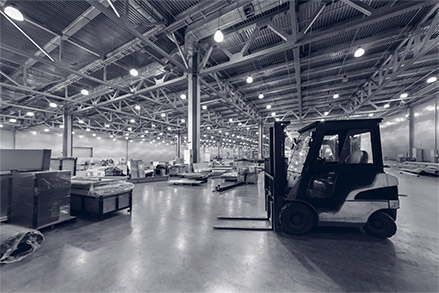 Extensive tests and inspections are performed in manufacturing these rough terrain forklifts. Welders and welding machines must obtain an American Welding Society certification. Each individual part is inspected in addition to the entire forklift for function. One of the most important tests on a forklift is the American Society of Mechanical Engineers stability test. This determines how heavy of a load the forklift can handle, and at what different heights. This is very important to the safety of the forklift operator. These limitations are posted in the cab of every forklift, and it is very important for the forklift operator to review these. There are many attachments that can be purchased to go along with used rough terrain forklifts. For accuracy in placement you can consider winches, booms and rotating fork carriages. For extra reach when placing loads articulating booms and extendible arms are useful. As we gain new technology more and more attachments and safety features will be added to these forklifts. If you are looking for a new or used diesel forklift, we now make it even easier to find exactly what you are looking for in your area. Instantly search online by filling out our easy request form, or call to speak with a Forklift Network associate at 877-327-7260.