Used Electric ForkLifts
Are you looking to buy a used electric forklift? The Forklift Network has 170 dealers across North America including Canadian Provinces, and has thousands of used electric forklifts for sale. If you are looking for a forklift to use indoors, chances are you will want to purchase an electric forklift. The only internal combustion engine forklift available to be used indoors is one that uses propane fuel. Propane has little emissions and is one of the more eco-friendly choices among internal combustion engines; however they still require adequate ventilation. To ensure an emissions free work environment, investing in a used electric fork lift is your best bet.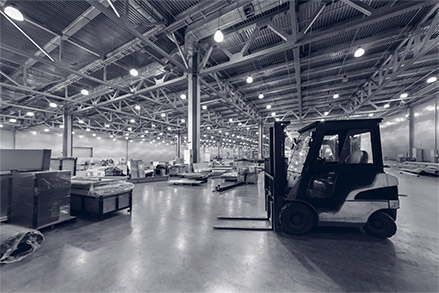 Being electric, these forklifts are not only more eco-friendly, but are more health-friendly as well. Without the emissions you workers will operate in a cleaner, safer, healthier environment. As you may have guessed, electric forklifts are powered by battery. It is recommended to purchase at least two batteries per forklift so that there is no down time in operation. One battery typically has six hours of continual use before needing to be recharged and cooled for 16 hours. A second battery can be powering the forklift while the first is being charged. You must also be sure to store these batteries in a dry, temperature controlled area. You will see many benefits to operating an electric forklift indoors. These forklifts are much quieter, and because they are typically in a cleaner environment they will last much longer. They also have a lower operation cost. Because they do not require the purchase of fuel, a used electric forklift will be cheaper to use than an internal combustion engine forklift, even though they have an initial higher cost. It is rumored that electric forklifts are maintenance free due to less moving parts and their cleaner environments. This is simply not true. While electric forklifts will require less maintenance, they will never be maintenance free. It is important to take care of your forklift and all its parts for operation optimization. We now make it even easier to find exactly what you are looking for in your area. Instantly search online by filling out our easy request form, or call to speak with a Forklift Network associate at 877-327-7260.